Two navigation satellites launched by China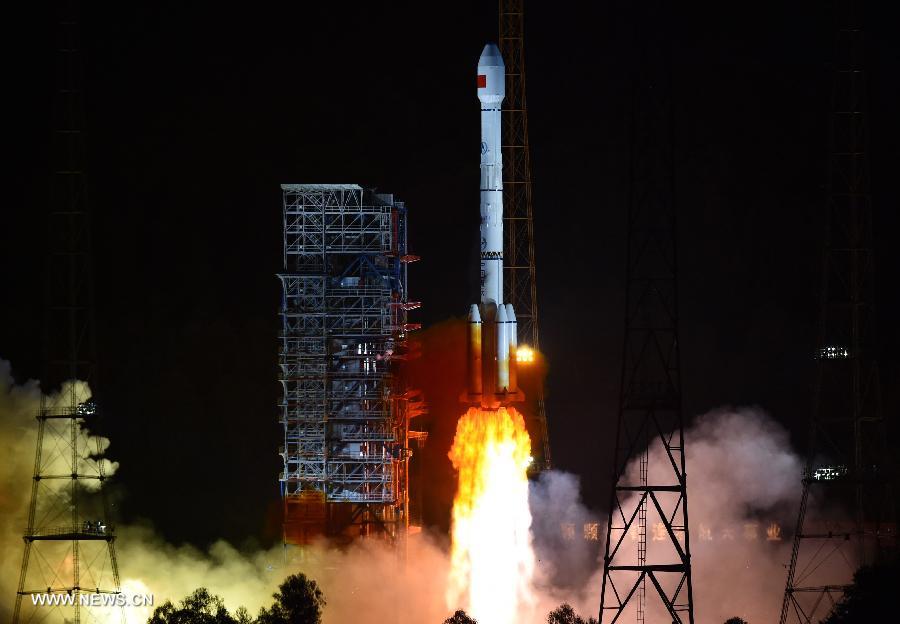 Two Chinese satellites lifted off Saturday on top of a Long March 3B rocket and rode into orbit nearly 14,000 miles above Earth to expand the country's space-based navigation network.
The Long March 3B rocket lit its hydrazine-burning first stage and four strap-on boosters at 1229 GMT (8:29 a.m. EDT) Saturday and soared away from the Xichang launch center in southwestern China's Sichuan province, according to the state-run Xinhua news agency.
Liftoff occurred at 8:29 p.m. Beijing time, or around sunset at the mountainous Xichang launch base.
A Yuanzheng upper stage injected the two Beidou satellites into a near-circular orbit about 22,000 kilometers, or 13,700 miles, above Earth more than three hours after liftoff. They are orbiting at an inclination of 55 degrees, according to tracking data released by the U.S. military.