Saeed Ajmal joins Dunya News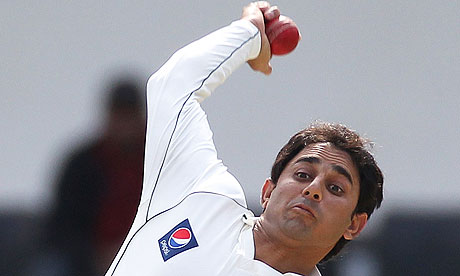 Saeed Ajmal joins Dunya News

LAHORE: Banned Pakistan superstar off spinner Saeed Ajmal could not be seen in the World Cup 2015 but he will be live during all the matches at Dunya News throughout the mega event.
Saeed Ajmal who is very confident that he will clear his action in official reassessment taken by International Cricket Council (ICC) in Chennai and he will soon return in action in International cricket once again representing the Green-Shirts.
Saeed Ajmal's bowling action was declared illegal by the ICC on account of his overly skewed arm action.
He will be joining the world cup anyways; if not as a player, then as a commentator. Dunya TV has decided to cover the World cup 2015 extensively for its viewers in light of the love that the Pakistanis have for the game.