Pakistan spot-fixing convictions to be examined over Fake Sheikh concerns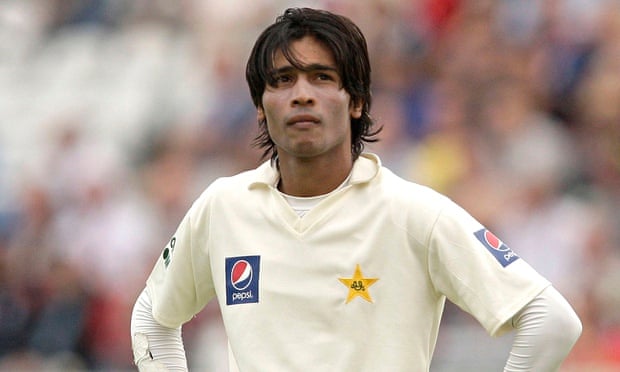 The convictions of three Pakistan players jailed in 2011 over spot-fixing allegations that rocked the world of cricket are among those being examined by the Crown Prosecution Service in light of concerns over evidence provided by the investigative journalist Mazher Mahmood.
The Guardian has learned the convictions of Mohammad Asif, the former captain Salman Butt and Mohammad Amir – then one of the most exciting young fast bowlers in the world – are among around 25 under consideration over new concerns about evidence provided by Mahmood during his long career as an undercover reporter.
After the News of the World revealed that the trio had agreed to conspire to bowl no-balls at specific points during the fourth Test at Lord's in the summer of 2010 in return for a share of £150,000, the three players and the agent Mazhar Majeed were arrested amid a media storm that threatened to turn into a diplomatic incident.
In February 2011 they were given lengthy bans by the International Cricket Council and in November of that year were jailed for between six months and 30 months at Southwark crown court after being found guilty of conspiracy to cheat at gambling and conspiracy to accept corrupt payments.
Amir and Majeed, the fixer caught on camera arranging the scam, had both pleaded guilty while Butt and Asif protested their innocence. Butt was sentenced to 30 months, Asif to one year, Amir to six months and Majeed to 32 months.
The ICC had earlier banned Butt for 10 years (with five suspended), Asif for seven years (with two suspended) and Amir for five years. Amir, now 22, will be free to return to international cricket in September this year and could even face England again shortly afterwards.