Baby born with two front teeth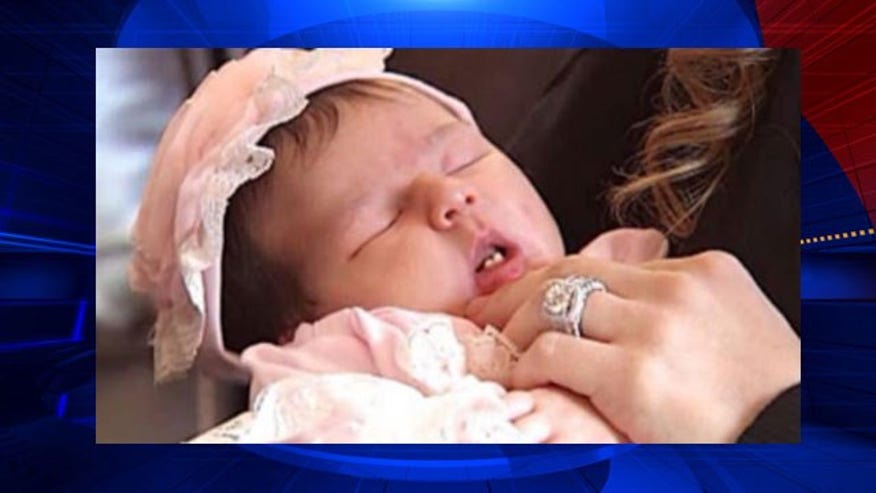 BRANSON, Mo. — Alyssa Bella Bailey is only a week old but she's already making headlines with her smile.
The little girl from Branson, Missouri, was born with two lower front teeth.
The doctors and nurses who delivered her at Mercy Hospital Springfield on Dec. 28 couldn't believe their eyes.
"Right when she first arrived everyone was shocked," Alyssa's mother, Jaklina Bailey, told CBS affiliate KOLR-TV. "They said, 'she has two front teeth?' It was just the big talk in the delivery room."
Bailey says her doctor was just as shocked as everyone else.
"She said in her 25 year career this is the second time she's ever seen it," says Bailey. "We had two other doctors that came in just to look, and nurses, they were just like, 'let me see, let me see.'"